Bushman Bread or as my kid's call it, 'Chocolate Bread'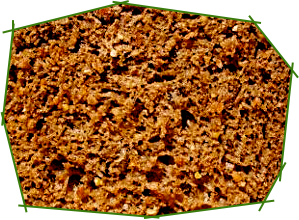 This recipe is to go along with your favorite 'Australian' style steak. It is very similar to a dark bread that can be found at a certain Australian themed restaurant. I will let you in on a little secret, it has been rumored that some restaurants add food coloring to get the dark brown color of their bread. Well, this recipe forgoes food coloring and forgoes another familiar ingredient, instant coffee. Instead molasses is used as both a sweetener and a coloring agent. This bread might not be as dark in color as its commercial counterpart but it does bring a hearty texture and taste to the table.
This bread is high in sugar and uses whole wheat flour. When you combine those two things, the result is a long rise time. However, it is worth it.
Enjoy.
Click here for the recipe or article...